MOBILE BALLET SUMMER INTENSIVE 2022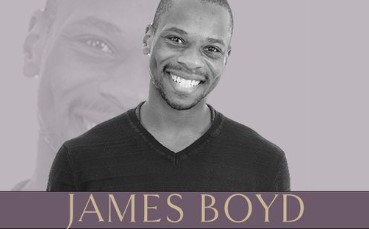 Summer Intensive Week Three – June 20-24
James L. Boyd III is an artist born and raised in Jacksonville, Florida. He has toured and entertained the world with the knowledge of ten (10) professional styles of dance under his belt. James is a Douglas Anderson School of the Arts graduate and received his B.F.A from SUNY Purchase College in 2010 in Dance and Choreography. He has performed with Elton John, Lady Gaga, Mary J. Blige, and Bruce Springsteen. James was a guest artist with the hit dance show, "So You Think You Can Dance" and a semi-finalist on the well-known show, "America's Got Talent". While performing around the world, entertaining in 30 countries and over 80 cities with the Bad Boys of Dance and Bad Boys of Ballet, he shared the stage with greats such as Misty Copeland, Joseph Gatti and Rasta Thomas.
James strives to be successful in dance, business and on behalf of his community. He produced his first dance show for Northeast Florida in 2012 titled, "Rasta Thomas' Rock the Ballet". James' passion for community most notably is demonstrated through his recently incorporated not-for-profit endeavor known as Art In Flight Inc. As Founder and CEO, he activated its mission in 2016 and began fundraising in addition to and outside the Cultural Council on behalf of arts agencies throughout Greater Jacksonville. Art in Flight's mission is to enhance the development and sustainability of arts organizations in Northeast Florida in order to educate our citizens, increase arts appreciation and support, foster an arts rich culture and, in turn, help grow Jacksonville into a nationally beloved, thought-leading city.
James Boyd holds a M.F.A degree in choreography, has an intermediary perspective on the dance industry and shares objective and subjective reason in dance to all people. He held an adjunct position for dance at Jacksonville University and was adjunct professor for Alabama State University.  He is an international faculty member for the Manhattan Dance Project, and a faculty member and judge for Dance Educators of America. 
Mr. Boyd is currently a full time faculty member for the Department of Theatre and Dance at Troy University located in Troy, Alabama. He is also an annual Artistic Director for Troy University's Spring Dance Concert and participates in instructing, choreographing, and performing for festivals such as Alabama Dance Festival, Ballet Fest (Atlanta) and DAP Festival (Italy).  Mr. Boyd is Chief Operations Officer and resident choreographer for United Ballet Theatre, and his first premier work with the professional athletes of U.B.T. will premier Spring 2022: titled, Quintessence. 
Summer Intensive Week Three – June 20-24
Heather Fryxell received her early dance training with Thomas Armour in Miami, Florida.  Ms. Fryxell attended the University of Utah and Brigham Young University, majoring in English literature and educational psychology while on a full tuition talent scholarship. Ms. Fryxell then danced with the Atlanta Ballet before joining Southern Ballet Theatre (currently Orlando Ballet) as a principal dancer.  During her eleven year tenure with the company, she also taught in the company's school and served as a lecture demonstration coordinator for the outreach program. In her last year with Southern Ballet Theatre, Ms. Fryxell directed the School of Southern Ballet Theatre.  In addition to these positions, she also created her own adaptive dance program, Movement Mentor, to teach children and adults of special abilities. Movement Mentor is now a part of the Ballet West education and outreach program and is taught in several schools in Utah and Florida.
In 2000, Ms. Fryxell co-founded the Central Florida Ballet and the Ballet Academy of Central Florida. There she directed the school, directed the student company, developed her adaptive dance program, and danced in the professional company.  Upon returning to Utah in 2005, Ms. Fryxell spent the next 15 years teaching at the Ballet West Academy where she served on the principal faculty and then as principal of the downtown and Park City campuses.  She currently is the Associate Director of Adaptive Dance at Ballet West.  Ms. Fryxell is also on the core ballet faculty of Barlow Arts Conservatory, north campus.
Ms. Fryxell has danced the principal roles in all the great classical ballets, and she has also performed in Balanchine ballets and contemporary works.
Awards and accomplishments include competing in the International Ballet Competition, performing at the International Ballet Festival in Cuba, earning degrees in English literature and educational psychology from Brigham Young University, and being honored with Honorary Alumna at Brigham Young and Heather Sanders Appreciation Day for the city of Orlando. Ms. Fryxell's teaching career has spanned 3 decades, teaching ballet to students of all ages and skill levels.  Ms. Fryxell has had many award-winning students who have won top honors at ballet competitions and students who are currently dancing professionally nationally and internationally.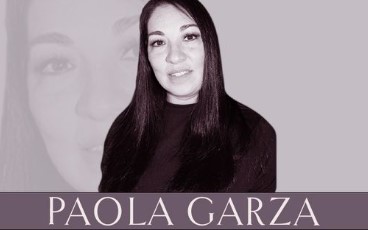 Summer Intensive Week One – June 6-10
Summer Intensive Week Two – June 13-17
Paola Garza studied dance at the Ballet Academy of Coyoacan in Mexico City and the "Escuela Superior de Musica y Danza de Monterrey" which is a part of the National Institute of Fine Arts of Mexico, where she received her bachelor degree in dance in 1990. Immediately after graduating she began working at the Ballet of Monterrey Dance Company becoming one of the original professional dancers of this new company. In 2002 she founded and directed a new independent dance group called "Fabulas y Cuentos" (Fables and Stories). This group continued to operate for 10 years until 2012 performing in cultural festivals, and other celebrations. Its purpose was to expose children to the world of ballet using well known stories and fables as the content for the ballet performances. In 2010 she launched a community based dance education program, Aprender con Danza (Learn through Dance), which allowed children in economically challenged schools and community centers to utilize dance as a tool to improve self confidence, muscle coordination, teamwork and improved group dynamics.
Paola also holds ABT (American Ballet Theatre) Certifications in Primary Level thru Level 5, and an additional bachelor's degree in Classical Ballet Instruction from the National Institute of Fine Arts in Mexico City, and has consistently been a ballet instructor for all skill and experience levels over the last 26 years. She has trained in Mexico, Cuba and the United States.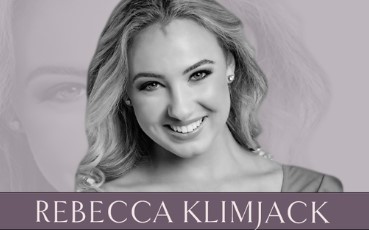 Summer Intensive Week Two – June 13-17
Summer Intensive Week Three – June 20-24
Rebecca Klimjack began her dance training at a competitive jazz studio. She competed regionally and nationally, earning many awards and titles. She joined the Mobile Ballet Company and trained under the direction of Katia Garza and Israel Rodriguez for many years. She performed in both the Corps de Ballet and as a soloist in several productions.
Rebecca attended Point Park University where she pursued a BFA in ballet. Rather than return to Point Park after Covid shutdowns, she chose to move to New York City and joined the Steps on Broadway Conservatory Program. Rebecca has been cast in works by Lloyd Culbreath of the Verdon Fosse Legacy and by Linda Kent under the Paul Taylor Dance Company. In addition, she has been privately coached by professional Broadway dancers, Jessica Lee Goldyn and Chryssie Whitehead. She is currently represented by Lucille DiCampli Artist Representation Talent Agency.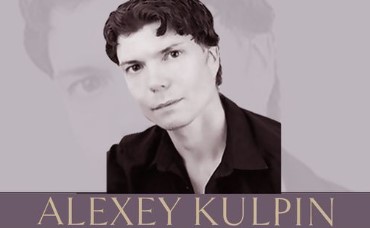 Summer Intensive Week Two – June 13-17
Alexey Kulpin is a graduate of the Institute of Culture and Art in St. Petersburg, Russia. He holds both bachelor's and master's degrees in ballet pedagogy and choreography. As a professional dancer, Mr. Kulpin has performed soloist and principal roles in both classical and contemporary ballets in Russia, Israel, and the United States. He danced professionally with St. Petersburg State Opera Ballet, St. Petersburg State Male Theatre by Mihailovsky, Ballet Israel, City Ballet of San Diego, Grand Rapids Ballet, Charleston Ballet Theater, Stars of St. Petersburg Municipal Theater of Music and Dance, and Krasnoyarsk Dance Ensemble.
Mr. Kulpin specializes in teaching classical ballet, male and female variations, and character dance. His teaching career includes the Ballet Israel School, City Ballet of San Diego, Grand Rapids Ballet, and Charleston Ballet Company, where he taught company classes and served as director of the Charleston Ballet Young Artists Group. Most recently, he served as principal ballet teacher for Northern California Dance Conservatory. He has staged classical variations and choreographed solos for performance and ballet competitions, including Youth America Grand Prix.  Mr. Kulpin joined the faculty of The HARID Conservatory in Boca Raton, Florida in 2016.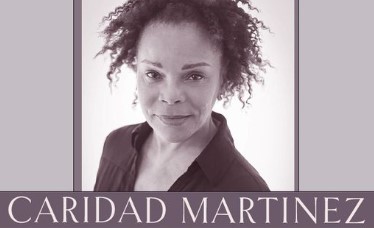 Summer Intensive Week One – June 6-10
Summer Intensive Week Two – June 13-17
Caridad Martinez graduated from the Cuban School of Ballet in Havana, Cuba. She studied with Fernando & Alicia Alonso, Joaquin Banegas, Azary Plisetski, Ramona de Saa, Karemia Moreno, and Jose Pares. As principal dancer and soloist of the National Ballet of Cuba she performed in the most important theaters in Europe, North and South Americas and Asia, with a repertory that included Coppelia, Las Fille Mal Gardeé, Giselle, Swan Lake, La Sylphide, Pas de Quatre, Don Quixote, Le Corsaire, Sleeping Beauty, Apollo, Papillon and Times Out of Mind. Works created specifically for her included Plasmasis and Muñecos, Dolores Santa Cruz en Cecilia Valdes and Cimarron, among others. 
After leaving the National Ballet of Cuba, Martinez created and led The Havana Ballet Theater through a theater creative concept that transformed the performing arts in Cuba during the 80s. She also went on to choreograph for the Hispanic Heritage Awards, and for the acclaimed Julian Schnabel film Before Night Falls. She coached La Joven Guardia group, integrated by the most talented young Cuban dancers, under the direction of Laura Alonso. Martinez was also Founded and director of the Cuban Ballet School in Veracruz, Mexico and was distinguished with the honorary membership of the Dance Educators of Mexico, Centro Cultural Cubano de New York. She has received numerous awards for her dance and theater choreographies, including an award from The Association of Writers and Artists in Cuba for two consecutive years. 
In New York, Martinez has shared her expertise as Director of the Brooklyn Ballet School and Conservatory, Director of the Ballet & Curriculum Training Program at Ballet Hispanico, and faculty and Summer Program Director at the 92nd Street Y Harkness Dance Center. She has been a guest teacher for the Alberta Ballet School in Canada, Annarella Conservatory in Leiria, Portugal, and Goh Academie School in Vancouver, Panama, Dominican Republic, Mexico, and most recently she was a faculty of the Raising the barre: The Romantic Ballet Weekend Workshop and as special guest of JKO School Director, Cynthia Harvey, to share the Cuban Ballet Methodology with teachers and students at the Raising the Barre at ABT. She has also been featured in Pointe Magazine.
Martinez currently serves as faculty member of JKO, American Ballet Theater School Upper Levels and Alvin Ailey American Dance Theater Ailey/Fordham, Junior and Certificate programs, and as a guest coach of Classical works for Dance Theater of Harlem, Ballet Beyond Borders. She is working on an oral history project about her life and career under the auspices of the Center for Ballet and the Arts at NYU with Elizabeth Schwall. Caridad Martinez is a member of the International Dance Council de la UNESCO.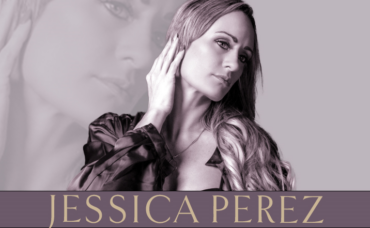 Summer Intensive Week Three – June 20-24
Jessica Perez started her dance training at the age of five. She grew up training in multiple styles of dance with a strong focus on ballet and jazz. In 2001, Jessica received a full scholarship to attend Santa Fe College as a Dance Major where she studied under Alberto Alonzo, founder of the National Ballet of Cuba, and Alora Haynes. She later moved on to work commercially with artists such as Pitbull, Daddy Yankee, Vico C, and many other artists on T.V., concert, and video work. Jessica was the choreographer and danced for Telemundo's hit show, "The Roof" where she was in charge of choreographing sets and helping with the production of the show.
Jessica has been teaching and choreographing for the past 20+ years as well as judging for and teaching at National Dance competitions. She currently owns Xplosive Dance Academy in Orlando, Florida, where she has won numerous choreography awards for her work. She has trained many dancers that have moved on to a professional career in dance, and this continues to be her passion.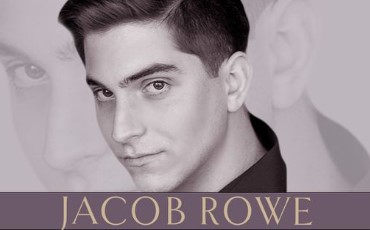 Summer Intensive Week One – June 6-10
Summer Intensive Week Two – June 13-17
Jacob Rowe is Artistic & Executive Director of The PACT Theatre Company in Mobile, Alabama.  As a student at St. Dominic's Catholic and McGill-Toolen High schools, Jacob spent much of his time onstage at Playhouse in the Park and Chickasaw Civic Theatre and with the Mobile Singing Children and the Spring Hill Singers. In college at the University of Alabama, Jacob was awarded numerous dance awards, and his keen eye for detail led to a two-year tenure as the production manager of both The Alabama Repertory Theatre and Dance Alabama. He spent the summer of 2018 as the director of musical theatre at the world-renowned French Woods Festival of the Performing Arts in New York. He now brings his many talents to The PACT Theatre, where, according to a parent, Jacob has created a safe, positive environment for performers where he encourages kindness, support and hard work.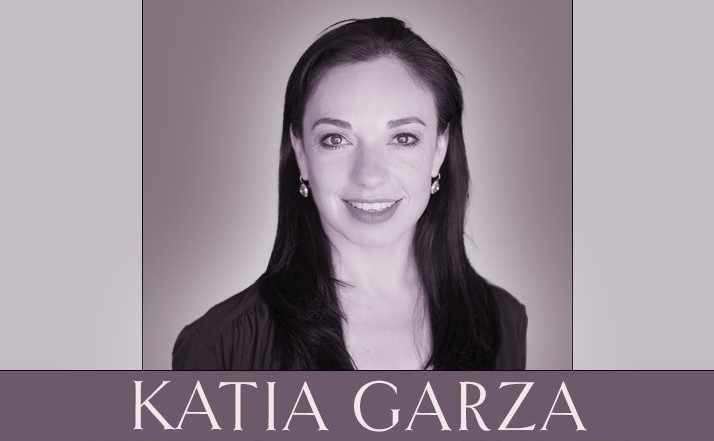 Summer Intensive Week Three – June 20-24
Katia Garza is Mobile Ballet's Artistic & School Director.  Katia is a native of Piedras Negras Coahuila, Mexico and trained in Monterrey, Mexico in the Escuela Superior de Musica y Danza de Monterrey, graduating in 1995. After graduation, she joined Ballet de Monterrey and after six months was promoted to Soloist and a year later Principal Dancer, under the direction of Fernando Bujones. In 1997, she was invited by the Compania Nacional de Danza in Mexico City to dance the Black Swan in Swan Lake and also performed as a guest artist with Panama Ballet. In 1999, Katia won the silver medal in International Ballet Competition in Peru, the only medal awarded that year.
In 2000, Katia joined the Orlando Ballet as Principal Dancer, a position she held for 14 years. Her repertoire as a principal character includes Don Quixote, Giselle, Sleeping Beauty, Swan Lake, La Fille Mal Gardee, Coppelia, Cinderella, Corsario, Flames of Paris, La Bayadere, Firebird, La Vivandiere, Esmeralda, Arlequinade, The Nutcracker, Sinatra Songs, Serenade, Who Cares, Upper Room, Festival Fantasy, and Tarantela.  Katia represented Mexico in the Jazz World Congress in 2001 and was a finalist at the 2002 International Ballet Competition in Jackson, MS.
As Artistic Director at Mobile Ballet, Katia has choreographed original full length ballets A Midsummer Night's Dream, The Little Mermaid, Giselle, Beauty and the Beast, and The Princess and the Frog. Mobile Ballet premiered her new production of The Nutcracker in 2017, and Northwest Florida Ballet premiered her Peter Pan in 2018, which was then performed at Mobile Ballet in 2022. She has also choreographed numerous works for ballet companies throughout the United States and for neoclassical solos for Youth American Grand Prix students, including La Bayadere, Luca Bottleblue (Original Story), Paquita, Corsaire 2nd act, Don Quixote, Raymonda, La Esmeralda and Giselle.
Katia has worked as a choreographer and master teacher with numerous ballet companies and private students throughout the United States, Puerto Rico, Mexico and Japan, including Ballet de Monterrey (Mexico), Youth Ballet of Monterrey, ESMD, Tallahassee Ballet, Franceschi Arts Academy (Puerto Rico), Orlando Ballet, Orlando Ballet 2, Orlando Ballet School, Northwest Florida Ballet, Jackson Mississippi Metropolitan Ballet, Corpus Christi Concert Ballet, Midland Festival Ballet (Texas), Russian Academy (Sarasota), Studio 321 (Indiana), UNAM (Mexico), Company Taller Coreografico de la UNAM (Mexico) and others. In 2013, she was chosen as one of the most successful Mexican choreographers and invited to return to Mexico and choreograph a ballet for the Universidad Autonoma de Mexico which is now included as a repertory of the Taller Coreografico de la UNAM.
IRG Productions made an inspirational documentary Katia Garza: My Life in Dance which premiered in Mexico and in the United States and is now available on iTunes, Amazon and at katiagarzamovie.com. Katia was recognized with the Outstanding Teacher award in the Youth America Grand Prix Semifinals in 2015, 2017, 2018, and 2019.  She has also been recognized for her leadership in the arts community with numerous awards, including recognition from Casa de Mexico and the Mexican Consulate in Orlando and the award of Outstanding Female in the Arts in the "Hispanic Women That Make the Difference" program in Central Florida.  Katia became an American citizen in 2011. She and her husband Israel Rodriquez live in Mobile, Alabama.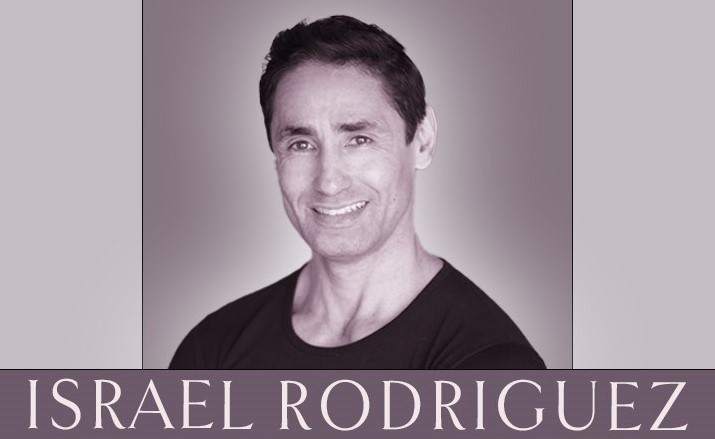 Summer Intensive Week Two – June 13-17
Summer Intensive Week Three – June 20-24
Israel Rodriguez is Ballet Master at Mobile Ballet. Born in Camaguey, Cuba, Israel began his classical ballet training at the age of eight at the famed Vocational Art School, where he won the school's Best Performer Award in recognition of his critical command of requisite ballet skills. Israel began his professional dance career with the Ballet de Camaguey under the direction of Fernando Alonso, where he performed as a Soloist. His abilities earned him the opportunity to tour with the Ballet, and he performed in many different countries including Greece, Brazil, Japan, and Mexico. In 1994, Israel became a Principal dancer with Ballet de Monterrey in Mexico under the direction of Fernando Bujones.
Israel came to the United States in 1998, performing with Ballet Theatre of Lexington for one season, followed by a year with Louisville Ballet in Kentucky. In 2000, he accepted a position with Orlando Ballet, where he performed as a Principal dancer until 2006.
As a Principal dancer and guest artist with more than 26 years of experience, Israel has received rave reviews from several arts critics and has been featured in publications including the Orlando Sentinel, Dance Magazine, Dance Spirit, and International Dance Magazine. Over his extensive professional dance career, Israel has performed Solo roles and as a Principal dancer in virtually all of the ballet classics including Coppelia, Don Quixote, Giselle, La Bayadere, La Fille Mal Gardee, Les Sylphides, Le Corsaire, Serenade, Napoli, Tarantella (Balanchine), Paquita, Swan Lake, Sleeping Beauty, Polovitzians Dances and The Nutcracker. Israel was the first male dancer in the United States to perform the full-length ballet Spartacus.
Israel also has had the opportunity to be a guest teacher and choreographer at Patel Conservatory, Pulse Dance Studio, 5D Dynasty Dance Center, Dance Center of Orlando, Momentum Live, Starz Dance Galaxy, Inwood Dance Company, Franceschi Art Academy, Art of Movement, Dance United of Orlando, Escuela Rusa de Ballet (Mexico), Pavlova Hippodrome (Mexico), Marycarmen Escuela de Danza (Mexico), Corpus Christi Concert Ballet, and Kosovo National Ballet Company, among others. He was invited to assist the Kosovo Ballet Company and their choreographers with their presentation of Fly to The Light. During his time working with the Company he was also tasked with teaching the ballet troupe and enhancing their skills. He also serves as an ongoing guest dancer and choreographer for the Company in Kosovo, including productions of Don Quixote, Spartacus and Liria Ime (Mi Libertad).  Israel was recognized with the Outstanding Teacher award in the 2019 Youth America Grand Prix Semifinals.
Summer Intensive Week Three – June 20-24
Sydney Adams grew up in Monte Rio, CA and began her ballet training at the Santa Rosa Ballet School. She continued at San Francisco Ballet School and San Francisco Dance Theater.  At SFDT she became a company member and teacher at age 17. When she relocated to New York City in 1980 she continued her training with David Howard on full scholarship. During that time she performed in ballets by Diane Coburn Bruning and Darrell Barnett, as well as dancing in The Nutcracker with Garden State Ballet. In 1984 she joined The Richmond Ballet and performed in works including The Nutcracker, Don Quixote, Swan Lake, Sundance's and Balanchine's Donizetti Variations.
Upon her return to NYC, Sydney accepted an NEA/Ford Foundation funded position as a Conservation Assistant for the Photograph and Lithograph Archives of the Dance Collection of The New York Library of the Performing Arts at Lincoln Center.  She next moved to a position as a personal assistant to Jerome Robbins and his liaison to New York City Ballet and Broadway professionals. She also managed his personal and professional business and administration of The Jerome Robbins Foundation and licensing of his ballets.
Sydney relocated New Orleans, where her three children were born, and then to Mobile, Alabama. She was Dance Director, instructor and choreographer at Spring Hill College in Mobile for 13 years. She choreographs solos for dancers for the DYW program, coaches for YAGP, has served as a choreographer for the MCPS High School Honors Dance Festival and taught a full summer intensive for Mendocino Ballet in CA. Sydney has a Bachelor of Arts in Humanities from New College of California, San Francisco.
Sydney has been a faculty member at Mobile Ballet since 1996, teaching children, pre-professional and adult students.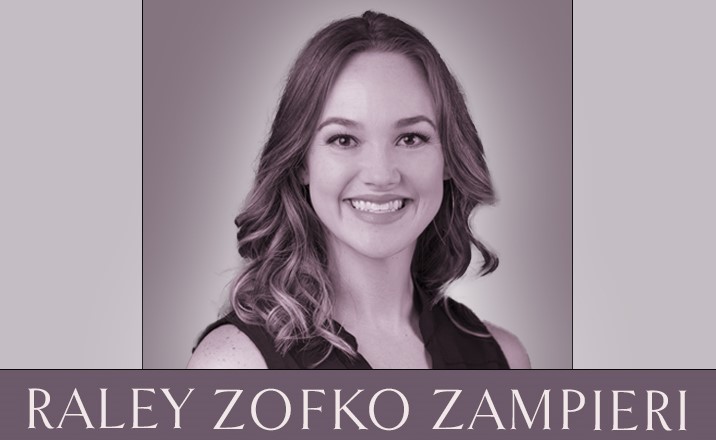 Summer Intensive Week One – June 6-10
Raley Zofko Zampieri has been dancing for over 25 years. Her early training was at Green Acres School of Dance and Dare 2 Dance in Robertsdale, Alabama. When Mobile Ballet expanded to the Eastern Shore, Raley attended weekly classes under the training of Zoe Lombard-Todd. She also trained at Sheffield's School of the Dance where she won numerous awards at local dance conventions and competitions.
Raley attended the University of South Alabama as a Primary and Special Education major and also joined the dance team. She was part of the Universal Dance Association staff, 2011-2012, where she taught hundreds of high school and college level dance teams UDA technique and choreography.
In 2007 Raley received the acceptance call to dance with the Radio City Rockettes. Since then, Raley has gotten the opportunity to travel with the touring casts of the Radio City Christmas Spectacular and the New York cast where she performed in the Macy's Thanksgiving Day Parade and many other TV, talk show and national broadcast appearances and performances. She had the honor of performing next to Heidi Klum on America's Got Talent on The Great Stage of Radio City Music Hall.
Raley is a faculty member at Mobile Ballet teaching Jazz and Primary classes.
What's New?
A Look Back at Mobile Ballet's 2021-2022 Season Learn more >>
Mobile Ballet's 2020-2021 Reimagined Season Learn more >>
Mobile Ballet 2019-20 Season Opens with Katia Garza's Final Principal Role in Giselle Learn more >>