Katia Garza – Artistic Director
Katia Garza is a native of Piedras Negras Coahuila, Mexico and trained in Monterrey, Mexico in the Escuela Superior de Musica y Danza de Monterrey, graduating in 1995. After graduation, she joined Ballet de Monterrey and after six months was promoted to Soloist and a year later Principal Dancer, under the direction of Fernando Bujones. In 1997, she was invited by the Compania Nacional de Danza in Mexico City to dance the Black Swan in Swan Lake and also performed as a guest artist with Panama Ballet. In 1999, Katia won the silver medal in International Ballet Competition in Peru, the only medal awarded that year.
In 2000, Katia joined the Orlando Ballet as Principal Dancer, a position she held for 14 years. Her repertoire as a principal character includes Don Quixote, Giselle, Sleeping Beauty, Swan Lake, La Fille Mal Gardee, Coppelia, Cinderella, Corsario, Flames of Paris, La Bayadere, Firebird, La Vivandiere, Esmeralda, Arlequinade, The Nutcracker, Sinatra Songs, Serenade, Who Cares, Upper Room, Festival Fantasy, and Tarantela.  Katia represented Mexico in the Jazz World Congress in 2001 and was a finalist at the 2002 International Ballet Competition in Jackson, MS.
As Artistic Director at Mobile Ballet, Katia has choreographed original full length ballets A Midsummer Night's Dream, The Little Mermaid, Giselle, Beauty and the Beast, and The Princess and the Frog. Mobile Ballet premiered her new production of The Nutcracker in 2017, and Northwest Florida Ballet premiered her Peter Pan in 2018, which was then performed at Mobile Ballet in 2022. She has also choreographed numerous works for ballet companies throughout the United States and for neoclassical solos for Youth American Grand Prix students, including La Bayadere, Luca Bottleblue (Original Story), Paquita, Corsaire 2nd act, Don Quixote, Raymonda, La Esmeralda and Giselle.
Katia has worked as a choreographer and master teacher with numerous ballet companies and private students throughout the United States, Puerto Rico, Mexico and Japan, including Ballet de Monterrey (Mexico), Youth Ballet of Monterrey, ESMD, Tallahassee Ballet, Franceschi Arts Academy (Puerto Rico), Orlando Ballet, Orlando Ballet 2, Orlando Ballet School, Northwest Florida Ballet, Jackson Mississippi Metropolitan Ballet, Corpus Christi Concert Ballet, Midland Festival Ballet (Texas), Russian Academy (Sarasota), Studio 321 (Indiana), UNAM (Mexico), Company Taller Coreografico de la UNAM (Mexico) and others. In 2013, she was chosen as one of the most successful Mexican choreographers and invited to return to Mexico and choreograph a ballet for the Universidad Autonoma de Mexico which is now included as a repertory of the Taller Coreografico de la UNAM.
IRG Productions made an inspirational documentary Katia Garza: My Life in Dance which premiered in Mexico and in the United States and is now available on iTunes, Amazon and at katiagarzamovie.com. Katia was recognized with the Outstanding Teacher award in the Youth America Grand Prix Semifinals in 2015, 2018, 2019, and 2020.  She has also been recognized for her leadership in the arts community with numerous awards, including recognition from Casa de Mexico and the Mexican Consulate in Orlando and the award of Outstanding Female in the Arts in the "Hispanic Women That Make the Difference" program in Central Florida.  Katia became an American citizen in 2011. She and her husband Israel Rodriquez live in Mobile, Alabama.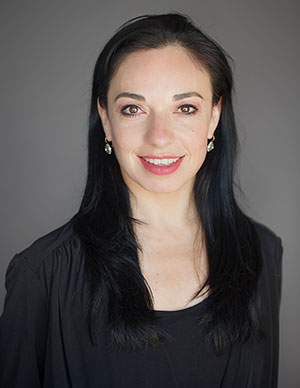 What's New?
A Look Back at Mobile Ballet's 2021-2022 Season Learn more >>
Mobile Ballet's 2020-2021 Reimagined Season Learn more >>
Mobile Ballet 2019-20 Season Opens with Katia Garza's Final Principal Role in Giselle Learn more >>