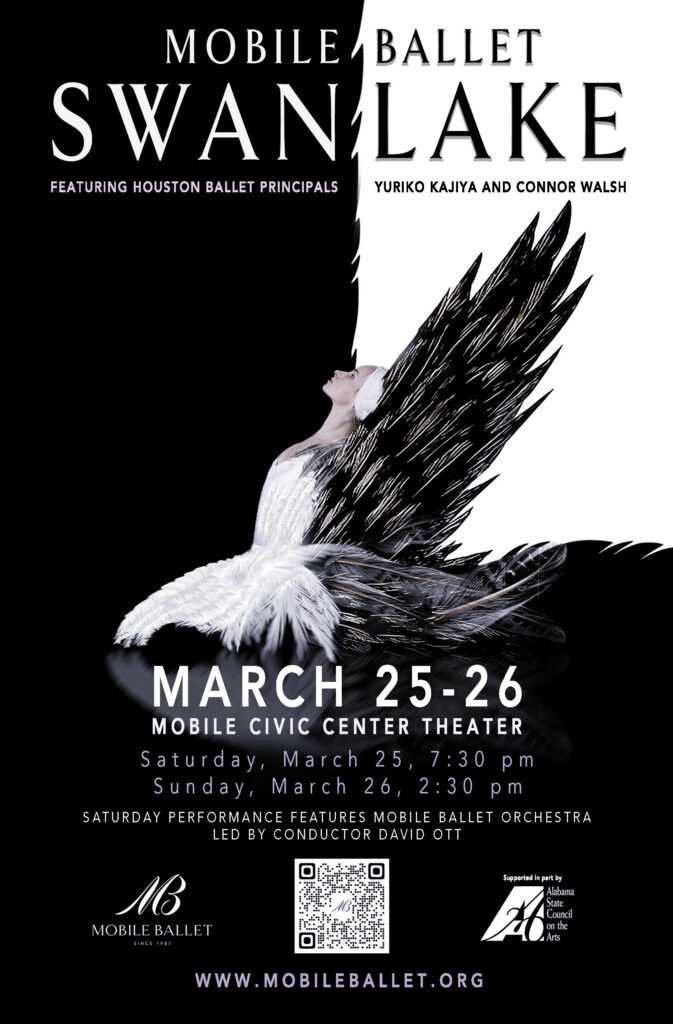 Individual Ticket Pricing:
RED SEATING SECTIONS
$60.00 Adult Ticket
$57.50 Discount Ticket for Child/Student/65+/Military
YELLOW SEATING SECTIONS
$49.50 Adult Ticket
$47.00 Discount Ticket for Child/Student/65+/Military
BLUE SEATING SECTIONS
$34.50 Adult Ticket
$32.00 Discount Ticket for Child/Student/65+/Military
GREEN SEATING SECTIONS
$20.00 Adult Ticket
$17.50 Discount Ticket for Child/Student/65+/Military
MOBILE BALLET 2022-2023 SEASON
35th ANNIVERSARY GALA PERFORMANCE
Sunday, October 9 at 2:30 pm
One show only!
at Mobile Civic Center Theater
Featuring Mobile Ballet Alumni Kathryn Morgan, Blaine Hoven, Kaylin Wilson, Garland Borowski, and Reggie Turner, with additional guests Sean Rollofson and Katherine Williams, performing with The Mobile Ballet Company.
Our season opener will celebrate the long tradition of dance at Mobile Ballet and in our community, bringing alumni and patrons together in celebration and support of our past, present, and future.  Celebrating 35 years of dance, Mobile Ballet alumni guest artists return to their hometown stage with the Mobile Ballet Company, in a dynamic performance of diverse repertoire and dance styles, sure to be inspiring, amazing, and memorable.
This unique one-time-only performance is not to be missed!
Special Event:
35th Anniversary Celebration Reception
Join us for this very special event immediately following Mobile Ballet's 35th Anniversary Gala Performance, honoring the long tradition of dance at Mobile Ballet and in the community.  Enjoy wine and hors d'oeuvres, photos and memorabilia from the Mobile Ballet archives, and an Art Auction!  This event is an opportunity to bring together those who have been part of the Mobile Ballet family through the years, as well as a fundraiser to support Mobile Ballet's efforts to provide outstanding stage productions, exceptional dance training, and impactful educational outreach programs.
THE NUTCRACKER
Saturday, December 10 at 2:30 pm & 7:30 pm
Sunday, December 11 at 2:30 pm
at Mobile Civic Center Theater
Outstanding guest artists share the stage with Mobile Ballet Company and students in this cherished Mobile holiday tradition, performing to the timeless score by Tchaikovsky with exciting choreography by Artistic Director Katia Garza.
Join Clara and the Nutcracker Prince in their adventures with the Mouse King and the Sugar Plum Fairy in this magical story that will delight audiences of all ages!
SWAN LAKE
Saturday, March 25 at 7:30 pm*
Sunday, March 26 at 2:30 pm
at Mobile Civic Center Theater
A magical spell that can only be broken by true love… Mobile Ballet brings to the stage a new production of one of the most popular classical ballets of all time, Swan Lake.
Audiences will be captivated by the romance and drama, the battle between good and evil, and the transformative power of love. This iconic ballet is a must-see whether you are an aficionado or a newcomer to ballet.
Tchaikovsky's stunning score is brought to life under the direction of conductor David Ott, with the Mobile Ballet Orchestra accompanying the Saturday evening performance live.
This new Mobile Ballet production features Houston Ballet principal dancers Yuriko Kajiya and Connor Walsh and additional guest artists performing with the Mobile Ballet Company, with choreography by Katia Garza and Israel Rodriguez after Marius Petipa and Lev Ivanov.
*Saturday, March 25th performance features Mobile Ballet Orchestra live, led by conductor David Ott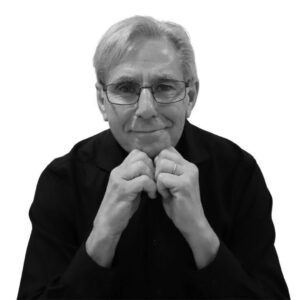 Conductor:  David Ott
David Ott is a richly acclaimed composer of national and international reputation with a vast range of musical experiences. His compositions have been performed on four continents and recorded by the world's greatest symphony orchestras, including the London Symphony, the Czech Radio Orchestra, Grand Rapids Symphony and the Milwaukee Symphony. Following in the traditions of the orchestral masters Shostakovich, Prokofiev, Bartok and Britten, Ott was heralded by Symphony magazine as one of a dozen composers who have amply contributed to American symphony music in the past 50 years. He has collaborated on projects with such musical luminaries as Mstislav Rostropovich, Jaime Laredo, Raymond Leppard and Robert Shaw. Each praised Ott for his gift for melody, brilliant orchestrations and structural integrity. Ott is currently conductor of the Northwest Florida Ballet Symphony Orchestra.
Born in the Upper Peninsula of Michigan, Ott was later raised in Wisconsin. After studying at the University of Wisconsin-Platteville, he attended Indiana University to study piano with Alfonso Montecino. He completed his education at the University of Kentucky. While studying for his doctorate, he began his professional composing career with several film scores for Kentucky Educational Television. That association later led him to create a thirteen-part documentary series comparing United States history with music of the same time period. The program was aired to five states through the Florida Education Channel. So impressed with Ott and his music that Raymond Leppard invited Ott to serve as Composer-in-Residence to the Indianapolis Symphony Orchestra, for which he served six years.
David Ott composed the original score and conducted the Mobile Ballet Orchestra for Katia Garza's Peter Pan production, and will conduct the Mobile Ballet Orchestra for Swan Lake.
Swan Lake Guest Artists: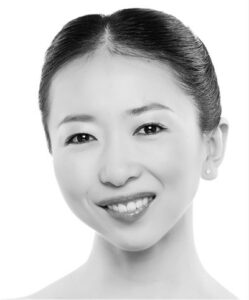 YURIKO KAJIYA
Born in Aichi, Japan, Yuriko Kajiya began her training at the age of eight. At ten, she moved to China and became one of the first foreign students to study with and graduate from the Shanghai Ballet School on scholarship. In January 2000, she won the renowned Prix de Lausanne Scholarship, leading to her study at the National Ballet of Canada School in Toronto.
Kajiya joined American Ballet Theatre's Studio Company in September 2001 and was promoted to the main Company as an apprentice in 2002. She performed with ABT for fifteen years, seven of those as a Soloist. In 2014, she joined Houston Ballet as a First Soloist and was quickly promoted to Principal in November 2014 following her performance as the Sugar Plum Fairy in Ben Stevenson's The Nutcracker.
She has danced leading roles from many classical full-length ballets and has worked with some of the world's greatest choreographers, coaches, teachers and dancers including Stanton Welch AM, Ben Stevenson OBE, George Balanchine, Sir Kenneth MacMillan, Jerome Robbins, Mark Morris, Jorma Elo, John Cranko, Ronald Hynd, Jiří Kylián, Antony Tudor, Michel Fokine, Twyla Tharp, Sir Frederick Ashton, Kevin McKenzie, Alexei Ratmansky, James Kudelka and Martha Graham.
Kajiya has danced lead roles in many of Stanton Welch's ballets, including Giselle in Giselle, Odette/Odile in Swan Lake, Nikiya, Gamzatti in La Bayadère, Cio-Cio San in Madame Butterfly, Comtesse de Noailles in Marie, Artemis in Sylvia, and Sugar Plum Fairy, Clara and Arabian in The Nutcracker. She has also danced lead roles in Ben Stevenson's The Sleeping Beauty and Coppélia, Ronald Hynd's The Merry Widow, John Cranko's The Taming of The Shrew and Sir Kenneth MacMillan's Manon. Her repertoire also includes Dumbarton, Baker's Dozen, Ballo della Regina, Birthday Offering, Brief Fling, Chamber Symphony, Dark Elegies, Désir, Diversion of Angels, Drink to Me Only With Thine Eyes, In the Upper Room, The Leaves Are Fading, Overgrown Path, Petite Mort, Rabbit and Rogue, Seven Sonatas, Sinfonietta, Symphony in C and Theme and Variations. 
Outside of performances, Kajiya has led and participated in several international benefit projects. She performed as part of the United Way's "Hearts for Houston" in New York City to help the victims of Hurricane Harvey in 2017. In 2020, she produced Hearts for Artists, an online benefit project to support the performing arts in Japan. She also joined 32 dancers from leading ballet companies around the world in the "Swans for Relief" project to raise money for their companies during the COVID-19 pandemic. In 2021, she received an Art Award from Japan's Agency of Cultural Affairs for her guest performance in Le Corsaire and her work with Hearts for Artists.
She has received many accolades for her performances and leadership work, including the Artistic Ambassador Award of Japan in 2012, Time Magazine's "One of the next generation leaders" in 2015 and Pointe Magazine's "One of the best performances for Giselle" in 2019.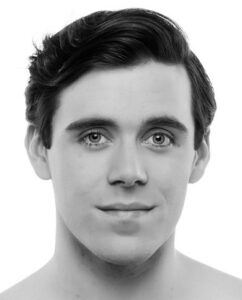 CONNOR WALSH
Born in Fairfax, Virginia, Connor Walsh began his training at the age of seven under the direction of his mother Constance Walsh. He has trained at The Kirov Academy of Ballet, The Harid Conservatory, and Houston Ballet's Ben Stevenson Academy, where he was awarded the Rudolf Nureyev Foundation Scholarship and the Ben Stevenson Scholarship award. In 2004, he won the first annual gold award from the National Foundation for Advancement in the Arts (NFAA), and was given the Award of Encouragement at the Shanghai International Ballet Competition. 
In 2004, Walsh joined Houston Ballet's company as a member of the corps de ballet. He was quickly promoted to soloist in 2006 and then to principal dancer in 2007. 
Walsh has originated lead roles in Stanton Welch's The Nutcracker (The Prince), Romeo and Juliet (Romeo), Giselle (Albrecht), Marie (Count Axel von Fersen), and La Bayadere (Solor).  
He has danced major roles in numerous full-length ballets including John Cranko's Onegin (Lensky) and The Taming of the Shrew (Petruchio), Kenneth MacMillan's Manon (Des Grieux) and Mayerling (Prince Rudolf), John Nuemier's A Midsummer Night's Dream (Puck), Sir Frederick Ashton's La Fille mal Gardée (Colas), Ronald Hynd's The Merry Widow (Camille), Ben Stevenson's Don Quixote (Basilio), The Sleeping Beauty (Prince Florimund), and Dracula (Fredrick), Sir David Bintley's Aladdin (Aladdin) and The Tempest (Ferdinand), Trey McIntyre's Peter Pan (Merman), and  Stanton Welch's Swan Lake (Siegfried), Marie (Count Axel Fersen and King Louis XVI), Madame Butterfly (Pinkerton), La Sylphide (James), and Cinderella (The Prince and Dandini).
Walsh's repertory also includes works by George Balanchine, Jerome Robbins, Jiří Kylián, William Forsythe, Justin Peck, Alexander Eckman, Wayne McGregor, Christopher Wheeldon, Twyla Tharp, Hans Van Manen, Glen Tetley, Christopher Bruce, Anthony Tudor, Nacho Duato and Serge Lifar, Melissa Barak. One act creations include Stanton Welch, Aszure Barton, Edwaard Liang, Mark Morris, James Kudelka, Nicolo Fonte, Melissa Hough, and Garrett Smith among others.
In recent years Walsh has expanded his reach into teaching, coaching and choreographing. In 2015, along with fellow Houston Ballet company members Oliver Halkowich and Melody Walsh, Walsh founded REACH – a choreographic project that raises money for arts education in schools.  Following the success of REACH, Walsh and his colleagues were invited to create a world premiere, entitled What we keep, for Houston Ballet in spring of 2018.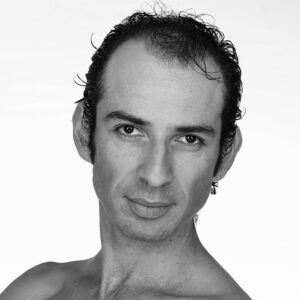 DANIEL BENAVIDES
Daniel Benavides grew up dancing traditional Mexican folk dance ballet folklórico, and began his ballet training through the STEP-UP! program at Anaheim Ballet where he received a full tuition scholarship in his second year. Within his first two years of ballet training, he was accepted to summer intensives at both American Ballet Theatre and San Francisco Ballet. He joined the San Francisco Ballet School in 2002 on full scholarship. After two years training and performing with San Francisco Ballet, he moved to Boston to begin his professional career with Boston Ballet II. In 2006, he had the opportunity to tour with The Suzanne Farrell Ballet, performing in Scotland at the Edinburgh International Festival, a world-renowned venue for artists from across the globe. He joined Orlando Ballet following the festival. Since then, Benavides has danced there for fifteen seasons, performing roles such as The Cavalier and Drosselmeyer in The Nutcracker, Tybalt in Romeo and Juliet, Von Rothbart in Swan Lake, The Beast in Beauty and the Beast, Birbanto in Le Corsaire, and the title role in Dracula. During his time with Orlando Ballet, he has worked with and performed the work of many notable choreographers, including Twyla Tharp, Jessica Lang, Lila York, Peter Chu, Bruce Marks, Michael Pink, and Robert Hill. Benavides has also been a guest artist and teacher with multiple companies and schools.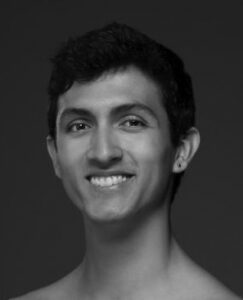 AGUSTIN DE SOUSA
Agustin de Sousa began his training at age 13 at Danzaira Escuela de Ballet in Peru, followed by the Cary Ballet Conservatory in North Carolina, where he graduated in 2020. While training with the Cary Conservatory, he received multiple competition scholarships and awards, including qualifying for the Youth America Grand Prix Finals in New York. He is also an American Ballet Theatre Certified teacher.
Agustin received his first contract at age 19 with The Sarasota Ballet in Sarasota, Florida. As a member of The Sarasota Ballet, he had the opportunity to perform several internationally renowned ballets, including George Balanchine's Diamonds, Stars and Stripes, and Theme and Variations, as well as Frederick Ashton's Enigma Variations. At age 21, he joined Cleveland Ballet in Cleveland, Ohio. After pandemic-forced closures, Mr. de Sousa returned to the Cary Ballet Conservatory as a faculty member, teaching young dancers where he himself was a student.
What's New?
A Look Back at Mobile Ballet's 2021-2022 Season Learn more >>
Mobile Ballet's 2020-2021 Reimagined Season Learn more >>
Mobile Ballet 2019-20 Season Opens with Katia Garza's Final Principal Role in Giselle Learn more >>