About The Company
With the auditioned Mobile Ballet Company, Mobile Ballet stages at least three major productions annually, including the traditional holiday favorite The Nutcracker.  The Mobile Ballet Company performs a repertoire of classical ballets as well as new ballet productions featuring outstanding guest artists. The Mobile Ballet Company participates in the Alabama Dance Festival held each January in Birmingham, and performs at community events throughout the season.
Open Audition
Open Auditions for the Mobile Ballet Company are held each year for dancers who are ages 12 and up by December 1st.
The audition for 2023-2024 Company was held on Monday, May 15, 2023.  The audition date for 2024-2025 Company will be on Monday, May 20, 2024.
For more information, please contact the Mobile Ballet office at (251) 342-2241 or info@mobileballet.org.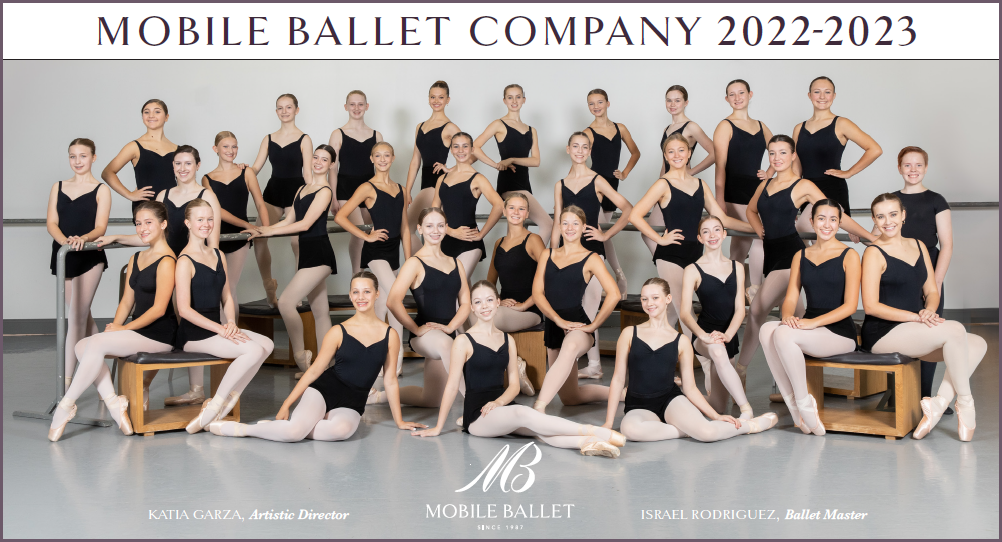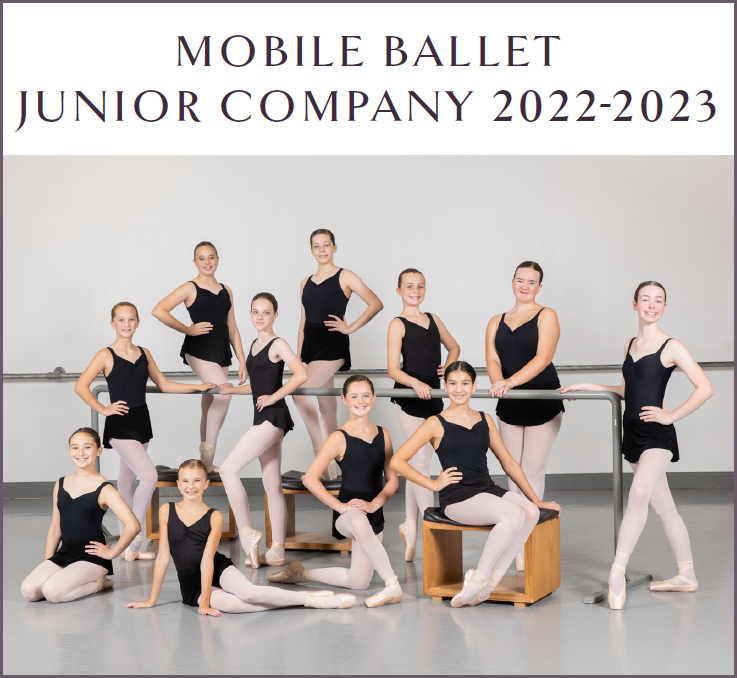 Corps De Ballet
Virginia Ashbee
Lillie Conner
Heidi Dakin
Allie Floyd
Kinsley Garner
Kate Ginger
Riley Jackson
Augusta Lane Jones
Kate Langworthy
Marlee Mackin
Annie Martorana
Eleanor McCoy
Madelyn McKean
Caroline Outlaw
Madeline Pitre
Lacie Purser
Ella Rainey
Elizabeth Ringold
Caroline Snow
Rachel Sullivan
Kathlene Walker
Sophie Walters
Trainee
Jackson Borowski
Vivian Bosarge
Natalie Crepeau
Gracie Eisenbeis
Sarah Jackson
Ella Quin
Elliana Saab
Anna Cate Smith
Junior Company
Sophia Astorga
Isabelle Fletcher
Mary Sisson Maitre
Sara Kate Ondracka
Eden Parker
Ava Reding
Grace Anne Ringold
Michaela Steele
Emily Strickland
Mary Scott Tindle
Harper Walters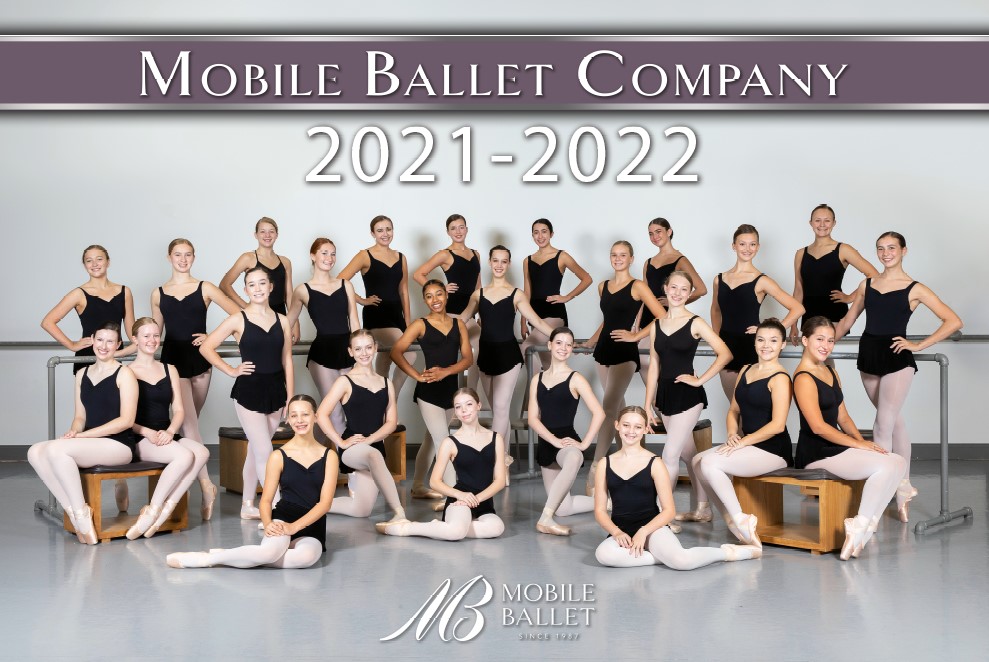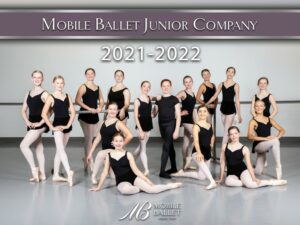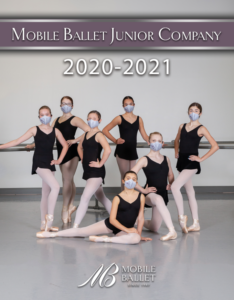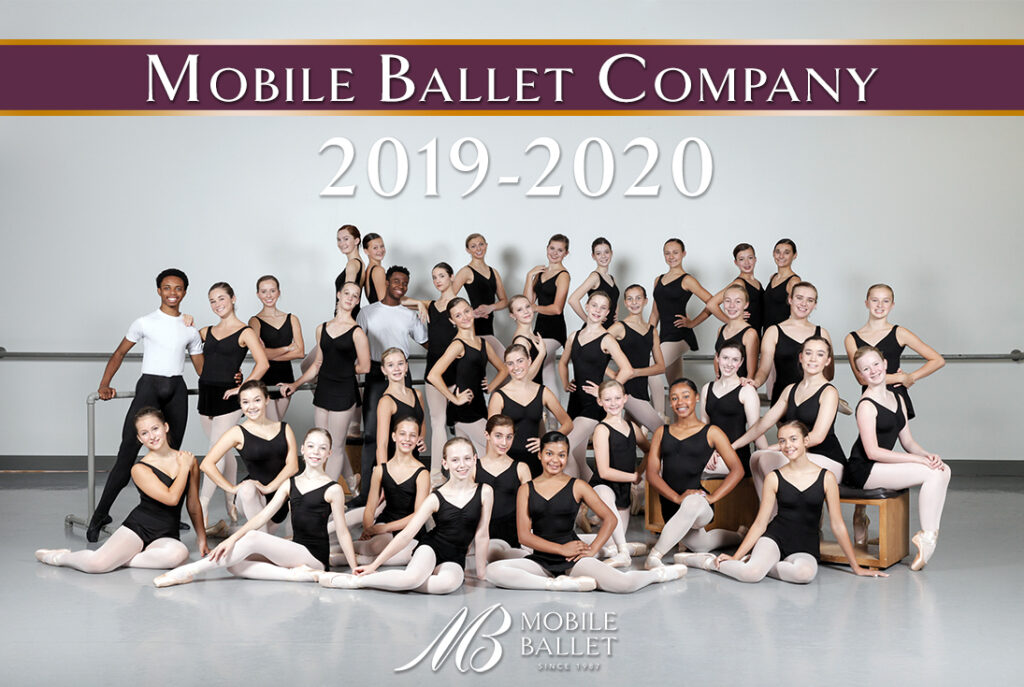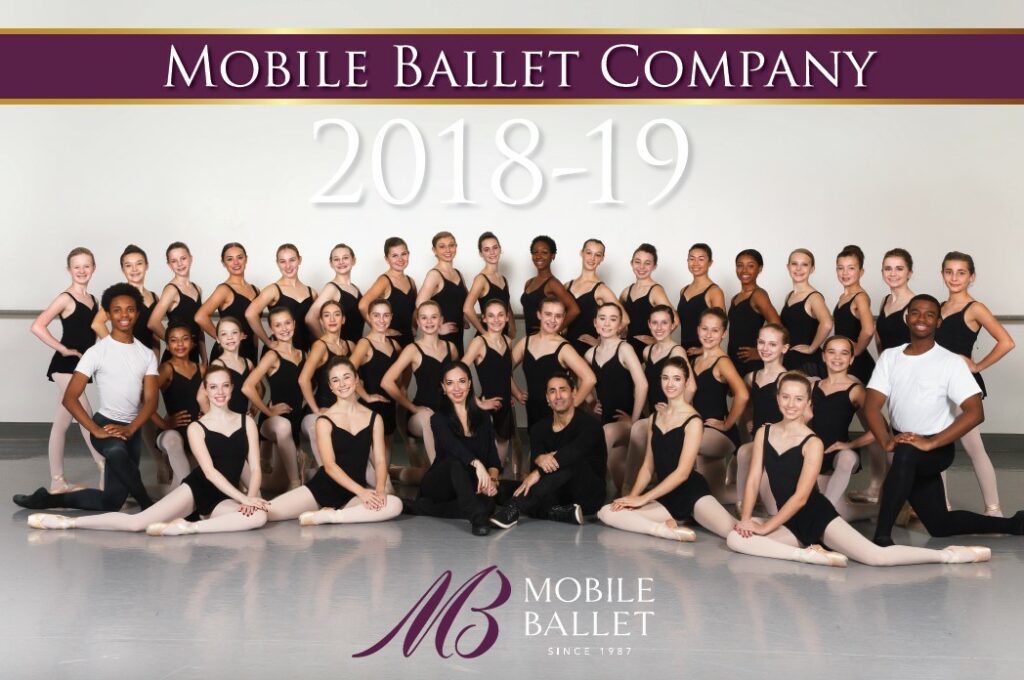 What's New?
A Look Back at Mobile Ballet's 2021-2022 Season Learn more >>
Mobile Ballet's 2020-2021 Reimagined Season Learn more >>
Mobile Ballet 2019-20 Season Opens with Katia Garza's Final Principal Role in Giselle Learn more >>