Israel Rodriguez – Ballet Master
Born in Camaguey, Cuba, Israel Rodriguez began his classical ballet training at the age of eight at the famed Vocational Art School, where he won the school's Best Performer Award in recognition of his critical command of requisite ballet skills. Israel began his professional dance career with the Ballet de Camaguey under the direction of Fernando Alonso, where he performed as a Soloist. His abilities earned him the opportunity to tour with the Ballet, and he performed in many different countries including Greece, Brazil, Japan, and Mexico. In 1994, Israel became a Principal dancer with Ballet de Monterrey in Mexico under the direction of Fernando Bujones.
Israel came to the United States in1998, performing with Ballet Theatre of Lexington for one season, followed by a year with Louisville Ballet in Kentucky. In 2000, he accepted a position with Orlando Ballet, where he performed as a Principal dancer until 2006.
As a Principal dancer and guest artist with more than 26 years of experience, Israel has received rave reviews from several arts critics and has been featured in publications including the Orlando Sentinel, Dance Magazine, Dance Spirit, and International Dance Magazine. Over his extensive professional dance career, Israel has performed Solo roles and as a Principal dancer in virtually all of the ballet classics including Coppelia, Don Quixote, Giselle, La Bayadere, La Fille Mal Gardee, Les Sylphides, Le Corsaire, Serenade, Napoli, Tarantella (Balanchine), Paquita, Swan Lake, Sleeping Beauty, Polovitzians Dances and The Nutcracker. Israel was the first male dancer in the United States to perform the full-length ballet Spartacus.
Israel also has had the opportunity to be a guest teacher and choreographer at Patel Conservatory, Pulse Dance Studio, 5D Dynasty Dance Center, Dance Center of Orlando, Momentum Live, Starz Dance Galaxy, Inwood Dance Company, Franceschi Art Academy, Art of Movement, Dance United of Orlando, Escuela Rusa de Ballet (Mexico), Pavlova Hippodrome (Mexico), Marycarmen Escuela de Danza (Mexico), Corpus Christi Concert Ballet, and Kosovo National Ballet Company, among others. He was invited to assist the Kosovo Ballet Company and their choreographers with their presentation of Fly to The Light. During his time working with the Company he was also tasked with teaching the ballet troupe and enhancing their skills. He also serves as an ongoing guest dancer and choreographer for the Company in Kosovo, including productions of Don Quixote, Spartacus and Liria Ime (Mi Libertad).  Israel was recognized with the Outstanding Teacher award in the 2020 Youth America Grand Prix Semifinals.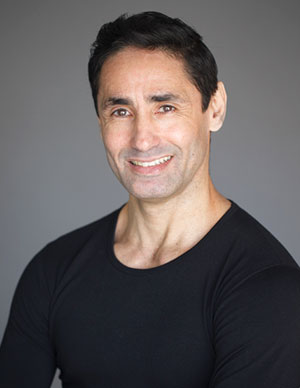 What's New?
A Look Back at Mobile Ballet's 2021-2022 Season Learn more >>
Mobile Ballet's 2020-2021 Reimagined Season Learn more >>
Mobile Ballet 2019-20 Season Opens with Katia Garza's Final Principal Role in Giselle Learn more >>