MEET OUR FACULTY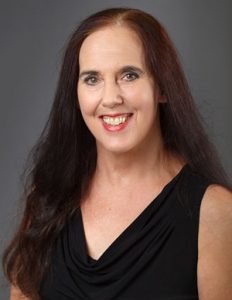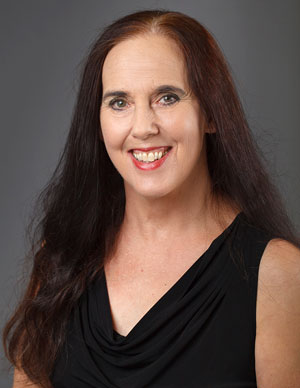 SYDNEY ADAMS
Sydney Adams grew up in Monte Rio, CA and began her ballet training at the Santa Rosa Ballet School. She continued at San Francisco Ballet School and San Francisco Dance Theater.  At SFDT she became a company member and teacher at age 17. In 1980 she relocated to New York City and continued her training with David Howard on full scholarship. During that time she performed in ballets by Diane Coburn Bruning and Darrell Barnett, as well as dancing in The Nutcracker with Garden State Ballet. In 1984 she joined The Richmond Ballet and performed in works including The Nutcracker, Don Quixote, Swan Lake, Sundance's and Balanchine's Donizetti Variations.
Upon her return to NYC, Sydney accepted an NEA/Ford Foundation funded position as a Conservation Assistant for the Photograph and Lithograph Archives of the Dance Collection of The New York Library of the Performing Arts at Lincoln Center.  She was also employed as a personal assistant to Jerome Robbins and his liaison to New York City Ballet and Broadway professionals. She managed his personal and professional business and administration of The Jerome Robbins Foundation.
Sydney relocated New Orleans, where her three children were born, and then to Mobile. She has been a faculty member at Mobile Ballet since 1996, teaching children, pre-professional and adult students. In addition, she was Dance Director, instructor and choreographer at Spring Hill College for 13 years. She choreographs solos for dancers for the DYW program, coaches for YAGP, and has served as a choreographer for the MCPSS High School Honors Dance Festival. Sydney has a Bachelor of Arts in Humanities from New College of California, San Francisco.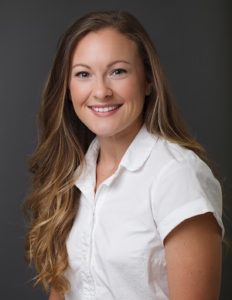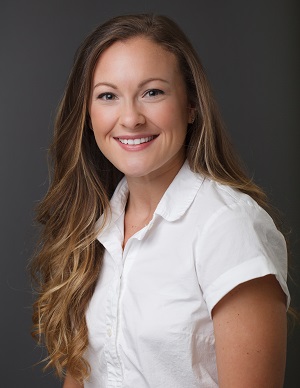 NATALIE BLEVINS            
Natalie Tindell Blevins is originally from Navarre Beach, Florida. She graduated Cum Laude at Troy University with a Bachelor of Fine Arts in Dance. Throughout Natalie's education in dance, she has had the opportunity to train with current and former members of Martha Graham Dance Company, Joffrey Ballet, Abraham.In.Motion, Ad Deum Dance Company, and Keigwin + Company. One of Natalie's most significant accomplishments while at Troy was performing an excerpt of Kyle Abraham's work titled The Watershed alongside A.I.M. dancers. After college, Natalie danced as a member of Sanspointe Dance Company, performing in concerts and teaching master classes around the state of Alabama. She relocated to Mobile in 2016 and taught dance as an elective for the Mobile County Public School System for two years. In 2018, Natalie joined Mobile Ballet teaching modern classes for the Mobile Ballet Academy and School.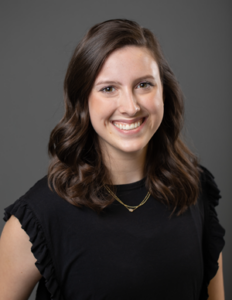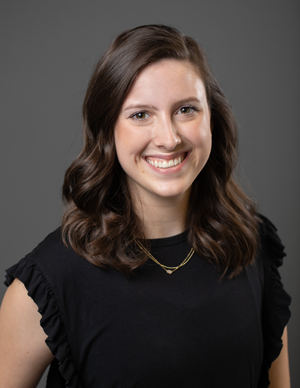 LILLIE CONNER
Lillie Conner lives in Spanish Fort, Alabama and began her dance training at the age of three at Mobile Ballet's Eastern Shore Studio in Daphne, Alabama. Lillie has danced at Mobile Ballet for sixteen years and became a member of the Mobile Ballet Company in 2017. "I have always loved dance, ballet in particular, because of the artistry and movement it entails. My ballet experiences have added so much joy to my life. I have been given the opportunity to perform in many Mobile Ballet productions, including Ovation, The Nutcracker, A Midsummer Night's Dream, The Princess and the Frog, Peter Pan, and Swan Lake. I am excited for the opportunity to teach younger ballet students at Mobile Ballet, while continuing my ballet training and performing as a member of the Mobile Ballet Company". Lillie is also currently a student at the University of Mobile, majoring in Pre-Health Biology.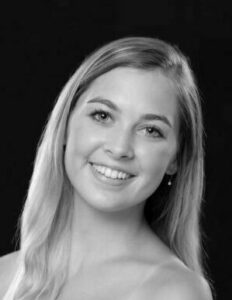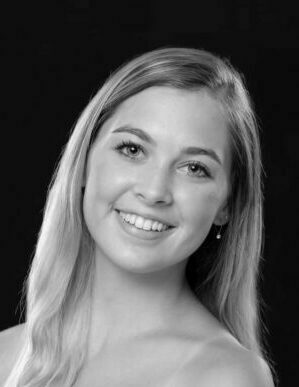 SAVANNAH CRABTREE
Savannah Crabtree is from Destin, Florida. She grew up dancing and training at the Northwest Florida Ballet for 10 years. When she graduated from their high school, she joined their pre-professional program. In 2019, she joined the Pittsburgh Ballet Theater's graduate program. She danced and performed with the Pittsburgh Ballet Theater's company during their season in 2020. In addition, she received scholarships to summer intensives at Atlanta Ballet, Next Generation Ballet, and Pittsburgh Ballet Theater. She joined Ballet Pensacola in the corps de ballet in September 2021 and became a soloist in May 2022. Her repertoire includes Dorothy from The Wizard of Oz, Tinker Bell from Peter Pan, the snow queen in The Nutcracker and the doll from Fairy Doll. Savannah is very excited to be back teaching again this year at Mobile ballet.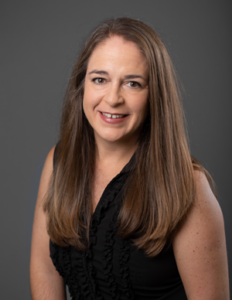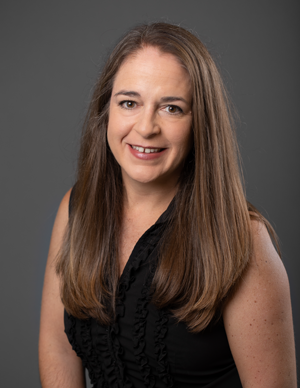 LEILA CRUTHIRDS            
Leila Cruthirds grew up dancing in Mobile, performing with several schools in the area.  She was a member of Carol Graham Dance Center's competition company and performed with them for 5 years winning multiple awards on the local and national level.  She also performed with Parapluie Dance Company.  In college, she studied Ballet as a member of Loyola Ballet and performed with them for 3 years.  While at Loyola New Orleans, she was also a member of the Loyola Dance Team.  Upon graduation, Leila returned home to Mobile and began teaching at Carol Graham Dance Center.  There she taught Ballet, Jazz, Tap, and Lyrical for 19 years.  In addition to teaching, she has choreographed and performed in many Mardi Gras tableaux as well as McGill-Toolen's fundraiser, "Dancing With the Stars." Leila joined the faculty of Mobile Ballet in 2021.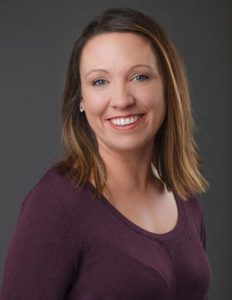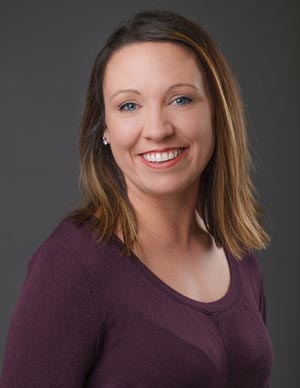 ANGIE DUSSOUY
Angie Dussouy began her dance training at a young age in Louisiana. She graduated with a BFA in Dance Education from the University of Southern Mississippi in 2001. Angie has taught dance at various schools and after school programs throughout Mississippi, Georgia, and Alabama. She was a performer for Macon Moving Dance Theater in Macon, GA for several years. Angie has also performed and taken classes at venues such as American College Dance Association, Jane Comfort Dance Company of New York, and Liz Lerman Dance Exchange. In addition, she has received professional development at the National Dance Education Organization (NDEO) national conferences, National High School Dance Festival, Alabama Dance Festival, Mississippi Dance Festival, and Whole Schools summer institute. In 2006 she started the dance program at Davidson High School in Mobile County. Many of her Davidson students have gone on to pursue successful careers in dance. Angie was also selected to serve on the committee to rewrite the Alabama K12 Dance Course of Study in 2017. She is a board member for the Alabama Dance Council and recently received her master's degree in Kinesiology.  Angie has been teaching Contemporary classes at Mobile Ballet since 2018.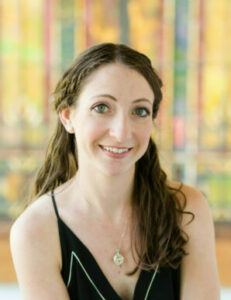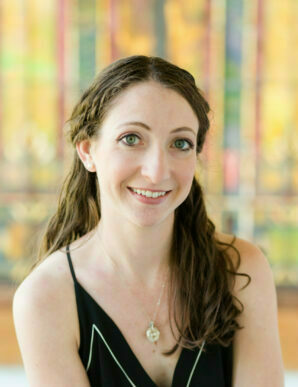 KATIE NOLETTO FELIS
Katie Noletto Felis began her dance training at age 3 at Sheffield School of the Dance under the direction of her grandmother, Mary Lou Sheffield Noletto, and her aunts, Theresa Noletto-Hutchins and Celi Noletto-Shinn. Discovering a passion for ballet and performance, she trained at Mobile Ballet and was accepted into their pre-professional company in 1995. From 1995 to 2007, she performed with Sheffield School of the Dance and Mobile Ballet. She was awarded scholarships from PDTA-Hoctor to attend the Joffrey Ballet Summer Intensive in New York City from 1997-1999. Additional summer training included American Dance Center in Saratoga Springs, NY, American Ballet Theatre Summer Intensive in Tuscaloosa, AL, and American Ballet Theatre Summer Intensive in NYC. In 2007 she graduated Summa Cum Laude from Spring Hill College's Honors Program with a BS in Elementary Education and began a Master of Fine Arts program at the School of Dance at Florida State University. While at FSU, she was a performing member of Dance Repertory Theatre, and an instructor at Wildwood Ballet in Tallahassee. Since receiving her Master of Fine Arts degree in Dance in December 2010, she has taught dance at several schools in Missouri and Arizona, has performed with Treeline Dance Works in Phoenix, AZ and Sanspointe in Birmingham, AL, and has choreographed for Faulkner State Community College and the University of South Alabama. Along with teaching at Mobile Ballet, she is also a tutor with Read Write and is greatly involved with the Mobile Bay Walk to End Alzheimer's.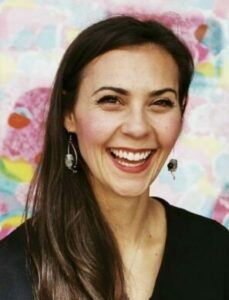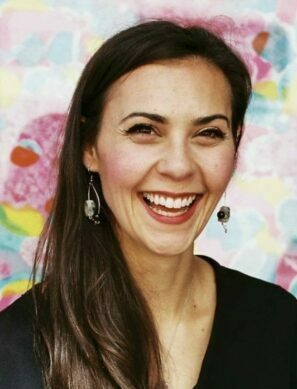 NOEL HANLEY
Noel is a native of Brandon, MS and studied at the Mississippi Metropolitan Dance Academy under Jennifer Beasley. She graduated from the University of Alabama with a BA in dance where she was a member of the Alabama Repertory Dance Theater for four years. After college, Noel joined Alabama Ballet under direction of Tracey Alvey. With The Alabama Ballet she performed in works by George Balanchine, Teri Weksler, Christopher Bruce, Agnes de Mille and Anthony Tutor. Noel also danced with Southern Danceworks, under direction of Teri Weksler, and Sanspointe Dance Company, under direction of Shellie Chanmbers. While dancing in Birmingham, Noel was on faculty with Samford University and Birmingham Dance Theater. Noel married her husband, Stewart, and moved to Mobile in 2011. 
Noel was formerly a part of the Mobile Ballet faculty from 2011-2018, where she was also Ballet Mistress, Associate School Director, and Principal Dancer. As a Principal dancer with Mobile Ballet, Noel was especially well known for her roles as Swanilda in Coppelia, the title role in Cinderella, Mina in Winthrop Corey's Dracula and the Dewdrop and Arabian in The Nutcracker, among others.  
Noel also owned and operated Sway Downtown, a yoga and dance studio in downtown Mobile, is a certified yoga instructor, and is also certified in PBT (Progressing Ballet Technique).
We're happy to welcome Noel back as a faculty member this year. In the 2023-2024 school year, Noel will be teaching Ballet and Pointe classes at the Mobile Studio.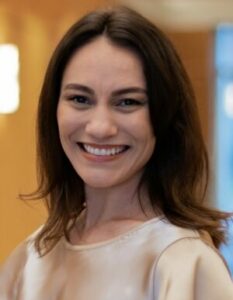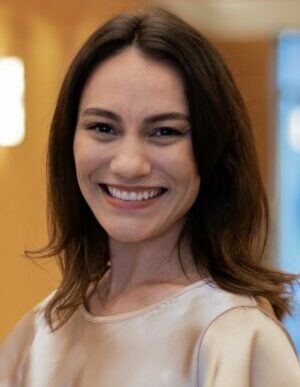 MADELAINE IRELAND-BRIGGS
Madelaine Ireland-Briggs has been teaching and coaching dance for over 17 years and is proud to be a member of the Mobile Ballet family since 2022. Originally from the sunny east coast of Australia, Madelaine operated the Madelaine Ireland Dance Academy in Northern New South Wales, Australia, and also worked at the Karen Ireland Dance Centre. Her students have consistently achieved top marks and scholarships at international competitions, including Prix de Lausanne, Youth America Grand Prix, and Asian Grand Prix. Many of her students have been accepted into top dance companies and schools all over the world.
Madelaine began dancing at the age of 4 and started full-time ballet training at 15 with Prudence Bowen at Atelier Australia. She received a diverse training, studying three ballet syllabi with Royal Academy of Dance, Cecchetti Ballet Method, and Ballet Australasia Limited, and also studied Contemporary, Pilates, Khorobushka National Character, Tap, Jazz, and Hip Hop. She studied Health Science at Griffith University, and incorporates her knowledge of anatomy and physiology into her teaching techniques, emphasizing safe dance practice.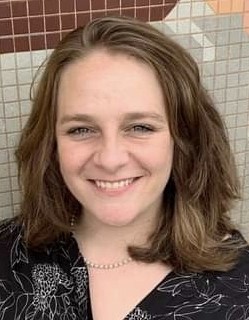 ELIZABETH MCGINLEY
Elizabeth McGinley is a native of Mobile and has been dancing since the age of three. During grade school and high school she competed with the Carol Graham Dance Company affectionately known as the 'C-Gees." While competing she was awarded several group top awards, judge's choice awards and special recognition in overall performance in tap and jazz. Elizabeth continued studying dance at the University of South Alabama where she performed the lead for 2 seasons. Right after high school she began teaching ballet, tap, jazz, lyrical and hip hop at Carol Graham Dance Center. She also has been choreographer for many local theater plays, Mardi Gras tableaus, and for the past 3 years, choreographer for McGill-Toolen's "Dancing with the Stars." Her knowledge of dance has also allowed her to be a judge for several local dance teams and competitions. This year will make Elizabeth's 20th year of teaching dance and her second year at Mobile Ballet. "I'm honored to be a part of the Mobile Ballet family. I have grown up in Mobile and have fond memories of watching the performances they have put on over the years. I'm excited to be a part of this prestigious tradition here in Mobile."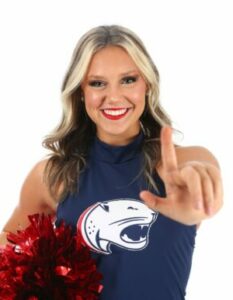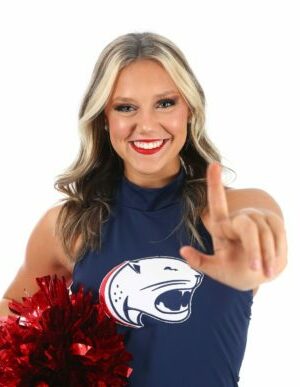 ASHTON MEREDITH
Ashton Meredith has been dancing for 17 years with 15 of those years under the direction of Jeannie Beasley at LaBelle Performing Arts in Pensacola, FL. She is one of the original students of LPA and was on their competitive team since its inception. Throughout her years of dancing, she has been a feature character in many of LaBelle's annual productions, a member of the Krewe De Meow Meow, performing as one of the Cat Country dancers, and for the past 2 years is now a member of a D1 college dance team for the University of South Alabama Prowlers. During her years as a competitive dancer, Ashton received numerous awards and scholarships in Hip Hop and Jazz from various competitions. She was also the recipient of the Steven Boyd Award, All American Award from UDA, and was invited to dance in the Parade of All Stars in New York City. Ms. Meredith has danced with Moises Parra from So You Think You Can Dance in Los Angeles, CA, Amy Berkoff, world known choreographer for the Crazy 8's on World of Dance, and Katee Shean from So You Think You Can Dance along with many other amazing choreographers. Ashton was able to perform for an autism fundraiser in Reno, Nevada at the Grand Sierra Resort for a Michael Jackson tribute show.
During her time as a South Alabama Prowler, Ms. Meredith has been able to perform at many of the Jaguars home football and basketball games, along with several different community appearances. She was also able to travel and perform in the New Orleans Superdome R+L Carriers New Orleans Bowl for the Jaguars. In 2023, her team traveled to Nationals in Orlando to compete against other college dance teams and placed 3rd in Jazz and 4th in Spirit Showdown.
She has taught and assisted in Jazz, Hip Hop, and Ballroom. She enjoys working with all ages and is excited to be teaching again to be able to continue and share her passion for dance. Ashton will be teaching Jazz and Hip-Hop classes at the Mobile Studio.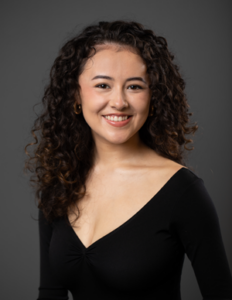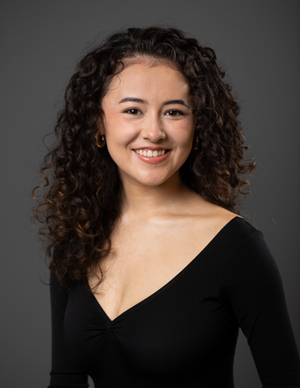 MIYA MOBLEY
Miya Mobley comes from a military family, eventually settling in Fort Walton Beach FL.. For six years she attended Northwest Florida Ballet Academy. At the age of 13 she was accepted into Next Generation Ballet School at the Patel Conservatory in Tampa, FL, where for three years, she trained under Peter Stark, Ivonne Lemus, and Philip Neal. She performed roles such as a Wili in Giselle, Cupid in Don Quixote, and Balanchine's Donizetti Variations. She also competed in YAGP, ADCIBC, and NASL where she won several awards including Top 12 in her divisions, Traditional Excellence Award, and second place overall for NASL.  In 2017, after attending Houston Ballet's Summer intensive, she was accepted into Houston Ballet Academy's year-round program. She trained with a professional company, athletic trainers, strength coaches, and many excellent teachers. She performed a variety of choreography including Stanton Welch's The Nutcracker, Ladies, and La Bayadare Kingdom of the Shades. After struggling with an injury in 2019, Miya decided to take a step back from ballet to heal and explore other trades. She became a licensed esthetician and nail artist and continued to self-train through Pilates and local ballet classes. Three years later Miya is passionate about guiding Mobile Ballet dancers in everything from structured techniques, building strength, and injury prevention.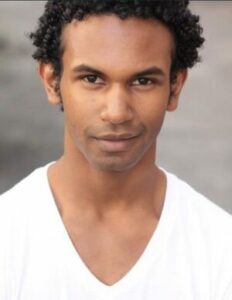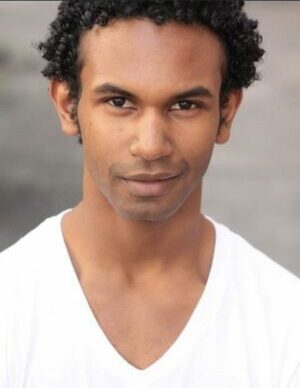 KRIS NOBLES
Kris Nobles started his training at the Debbie Allen Dance Academy in 2001. By 2006 Kris won the Tanzolymp Danz Festival in Berlin, Germany competing in the classical ballet category. During the following year Mr. Nobles performed solo and received a bronze medal from His Royal Highness, Prince Edward who is the youngest son of Queen Elizabeth ll.  Kris was honored to receive an award from H.R.H. Prince and former governor of California Arnold Schwarzenegger for participating in the "Duke of Edinburgh's Young Americans Challenge" which was the first given in the United States. In 2008, he was asked by H.R.H, Prince Edward again to perform for his visit to California to celebrate the second annual "Young Americans Challenge". During that same year, Kris was featured in Paramount Pictures "Dance Flick" as a principal dancer. After DADA, Kris continued his studies in classical ballet at the University of North Carolina School of the Arts under the direction of American Ballet Theatre's principal dancer, Ethan Stiefel. During that time he performed leading roles in Ethan Stiefiel's "Nutcracker", George Balanchine's "Symphonia Concertante", Jerome Robbin's "Fanfare", and Larry Keigwin's "Kingdom" just to name a few. Afterward he joined Complexions and performed with the company from 2011 until 2014. Kris is featured in Hal Blanfields' book "I Am Dance" and has played the title role in Debbie Allen's "The Hot Chocolate Nutcracker" numerous times. He is also featured on the Netflix documentary "Dance Dreams and "The Hot Chocolate Nutcracker".  Mr. Nobles loves giving back and sharing knowledge that was given to him by instructing students of all ages at Debbie Allen's summer intensive programs in Atlanta and Detroit.
Kris has been a guest instructor for Mobile Ballet, and will be joining the Mobile Ballet faculty in 2023-2024 teaching Ballet and Teen/Adult Contemporary classes.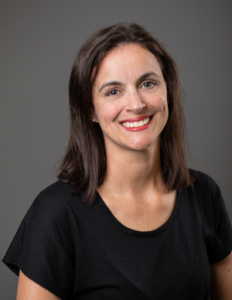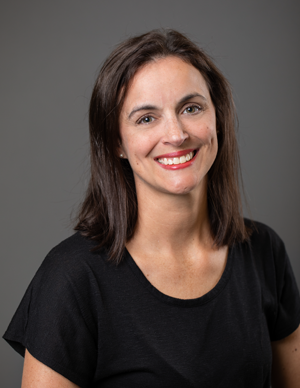 ALICIA REDING
Alicia Reding is a Mobile native, and began her training at the age of three at Gale's Studio of Dance. She then continued her classical ballet training with Lori Bilbrey-Vaghefi at Dunbar Creative and Performing Arts Magnet School. She attended the University of South Alabama and was a member of the USA Prowlers dance team. She graduated from the University of South Alabama with a B.S. in Elementary Education and went on to earn her master's degree.  She is in her 20th year of teaching and is currently teaching first grade at Saraland Early Education Center. Alicia has taught dance for 23 years including ballet, tap, and jazz. She began teaching at Mobile Ballet in 2008.  Alicia uses her experience and knowledge of early childhood learning to help young dancers learn the fundamentals of classical ballet.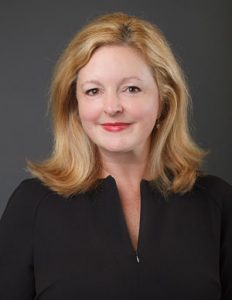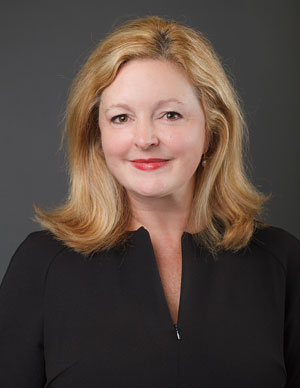 PAIGE WELLER
Paige Weller, a native of Baton Rouge, LA, received her classical training and performed with the Louisiana Ballet under Artistic Director, Phoebe Brantley. She received additional training during multiple Summer Programs at the School of American Ballet, studying under Alexandra Danilova, Antonia Tumkovsky and Suki Schorer. Paige also trained and performed with the Eglevsky Ballet under the direction of Melissa Hayden, Edward Villela and Michael Vernon. She received the Bravo Scholarship from University of South Florida's College of Performing Arts where she studied under Gretchen Warren and Martin Friedman. Paige's performance experience includes Serenade, La Sylphide, Coppelia, The Nutcracker, Cinderella, Sleeping Beauty, Rodeo, Quadracycle, an original work by Gilbert Rome, and other original works by Martin Friedman, Gretchen Warren, Bette Winslow, and Phoebe Brantley; and most recently as Queen Florestan in Mobile Ballet's 2017 production of Sleeping Beauty.  Paige graduated from Florida State University with a B.S. in Interior Design. She lives in Fairhope where she and her husband, Bruce, have raised three daughters. Paige joined the Mobile Ballet faculty in 2005.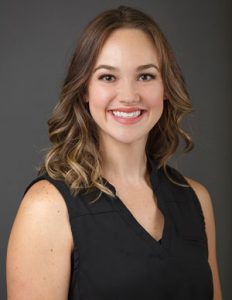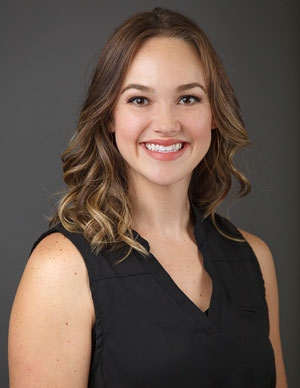 RALEY ZAMPIERI
Raley Zampieri, a native of Foley, AL, began her early dance training at Green Acres School of Dance and Dare 2 Dance in Robertsdale, AL. She expanded her training at Mobile Ballet's Eastern Shore studio under the instruction of Zoe Lombard-Todd. She also trained at Sheffield's School of Dance where she won numerous awards at local dance conventions and competitions. She attended the University of South Alabama as a Primary and Special Education major and also joined The Prowlers, USA's dance team. She was part of the Universal Dance Association staff, 2011-2012, where she taught hundreds of high school and college level dance teams UDA technique and choreography. In 2007 Raley received the acceptance call to dance with the Radio City Music Hall Rockettes. From 2007-2016 Raley had the opportunity to perform with the touring cast and New York City cast of the Radio City Christmas Spectacular, in the Macy's Thanksgiving Day Parade, as well as  many other TV, talk show and national broadcast appearances and performances. She had the honor of performing next to Heidi Klum on America's Got Talent on The Great Stage of Radio City Music Hall. Raley began teaching at Mobile Ballet in 2006.